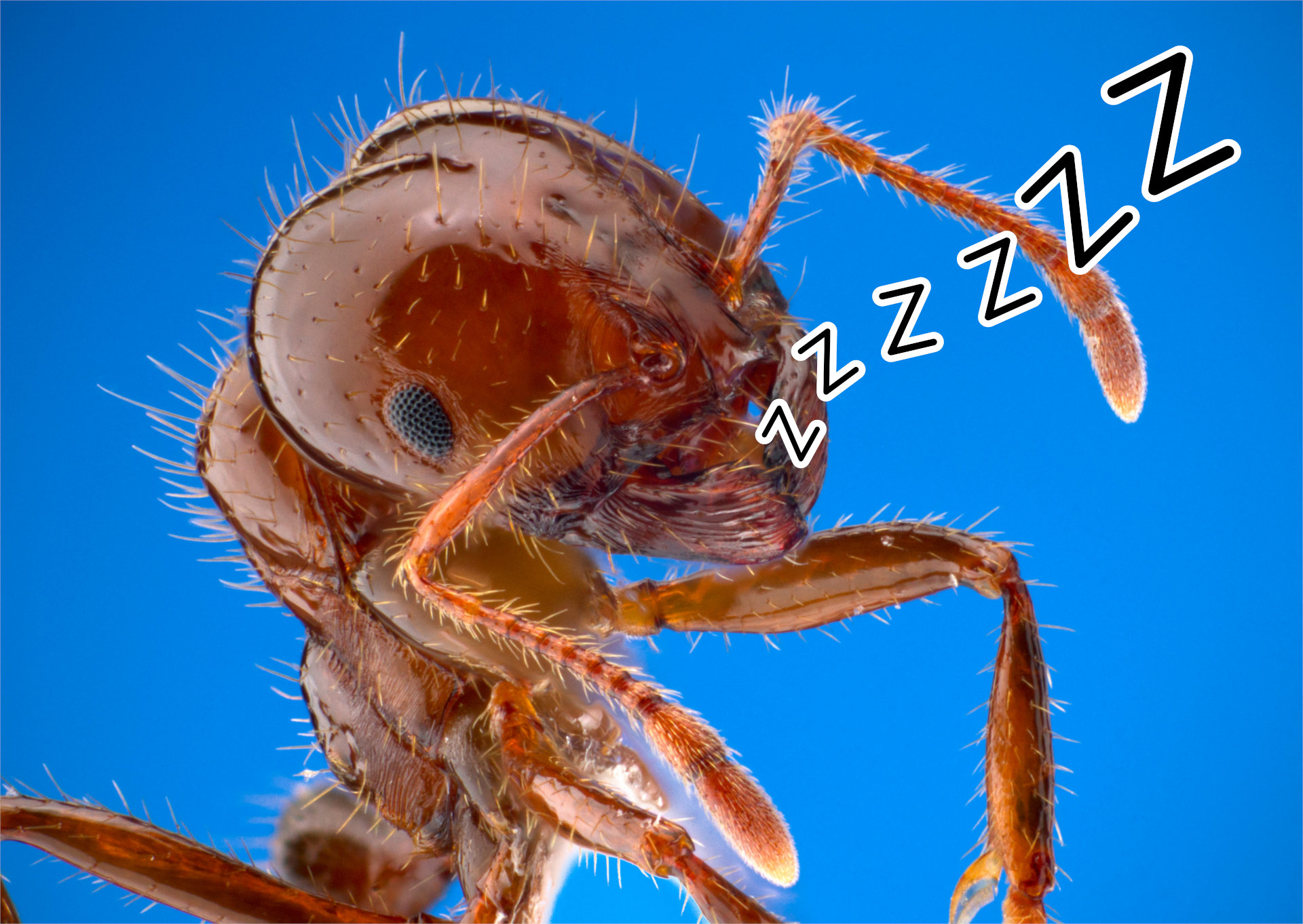 Ants sleep intermittently, often taking hundreds of brief naps throughout the day, according to a study on ant sleeping habits.
Researchers Deby Cassill, Skye Brown, and Devon Swick of the University of Southern Florida in St. Petersburg, together with George Yanev of the University of Texas in Arlington, conducted a study on the sleeping patterns of the fire ant, Solenopsis invicta.
The study found that Solenopsis invicta worker ants sleep, on average, 253 times per day, with each sleep episode lasting around 1.1 minutes, for a grand total of 4 hours and 38 minutes of sleep.